Tony Karadimas
Corporate Sponsorships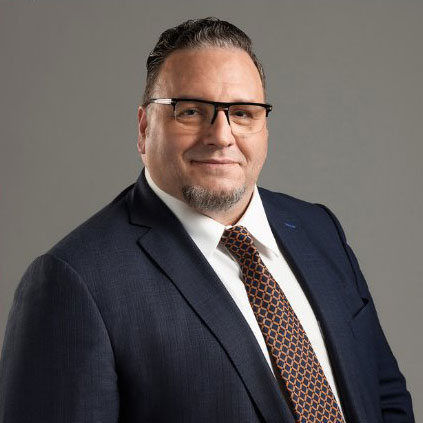 Tony is a dedicated Executive, with over 24 years of Global business development, Operational & Quality in a C-Suite role with a multitude of organizations, building, mentoring, presenting, servicing and selling to the world's top tier Aerospace, Military, Medical, Transportation, Oil and Gas & Industrial sectors.
Over his 24-year career in a multitude of C-Suite roles Tony has helped his clients sell over 300 Million dollars in Manufacturing, SaaS, Haas, Repair and overhaul, engineering services for a wide array of clientele, for a multitude of sectors. Tony's experience in building teams, companies and supporting M&A activities is a key differentiator.
Tony has managed over 30 various teams, with over 300 employees globally, has placed a multitude of employees in great paying positions for Tier 1-2-3 companies in engineering, sales, technical roles. Tony has attended and managed over 200 tradeshows worldwide over his career. in addition, has assisted prominent Aerospace clusters and international delegations by organizing and managing domestic and international B2B programs for Quebec Aerospace, Czech Republic, US invest and the US Embassy in Canada creating joint industry sector show case events to further SME business within Canada and abroad.
Tony is a well-connected member of the WIA team. Who looks forward to supporting all its members Please feel free to reach out.