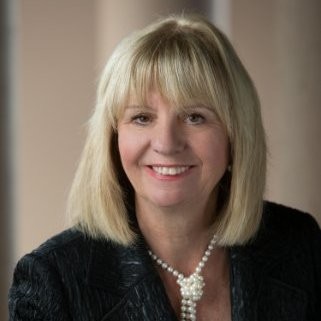 PROFILE
An energetic aerospace professional with over 25 years of senior managerial experience in business administration and financial management. Currently holding the role of Vice President at Dishon Limited responsible for strategic planning, financial management and business development activities. Extensive international business experience in establishing a manufacturing start-up in Queretaro, Mexico, overseeing all legal, financial and site requirements. An acknowledged expert in the business, focused on process improvement, compliance, and strategic decision-making, while identifying opportunities for business growth. Possessing a strong bias for action, the professional attributes to excel and make an impact, and the exemplary leadership ability to influence others to achieve the goals of the organization, while building a culture of operational commitment, diversity, and continuous improvement.
COMMUNITY INVOLVEMENT
Women in Aerospace Canada
President, Board of Directors
• Women in Aerospace Canada is not-for-profit organization dedicated to expanding women's opportunities for leadership and professional development as well as increasing their visibility in the aerospace community by creating a professional network in Canada and across the globe.
• I have been recognized as the catalyst behind the creation of Women in Aerospace Canada after watching the success of the US and European organizations and recognizing there was a need for a similar organization in Canada.
• Demonstrated leadership in establishing a Board of Directors, strategic objectives and managing the work of the board to achieve established goals.
• Experienced in preparing grant applications in support of initiatives for the organization.
Northern Lights Awards Foundation
Advisory Board and Award Judge
• Northern Lights Awards Foundation's cause is to attract young women to enter careers in any sector of aviation and aerospace, by recognizing and celebrating the achievements of accomplished women in these fields. The Foundation strives to inspire and encourage increased participation in aviation and aerospace by promoting awareness of the vast career opportunities within by working closely with organizations to ensure they recognize and benefit from women's diverse talents.
• As a judge of the Foundation's national awards program, I am involved in selecting each year's eight honourees their contributions in specific aviation and aerospace disciplines in the categories of Flight Operations, Government, Business, Education, Pioneer, Engineering and Rising Star. The criteria include determination and perseverance, enthusiasm, leadership, personal accomplishments in aviation or aerospace, the ability to inspire others, and a contribution over an extended period of time.
AWARDS
• 2014 Spotlight Recognition, Northern Lights Awards Foundation
Recognizing outstanding women in aviation and aerospace that, as role models, inspire and encourage increased participation in these industries by promoting awareness of the vast opportunities in all sectors; ensuring organizations recognize and benefit from women's diverse and untapped talents.
• 2011 J.A.D. McCurdy Trophy
For outstanding and praise worthy achievements by Canadians in the field of civil aviation.