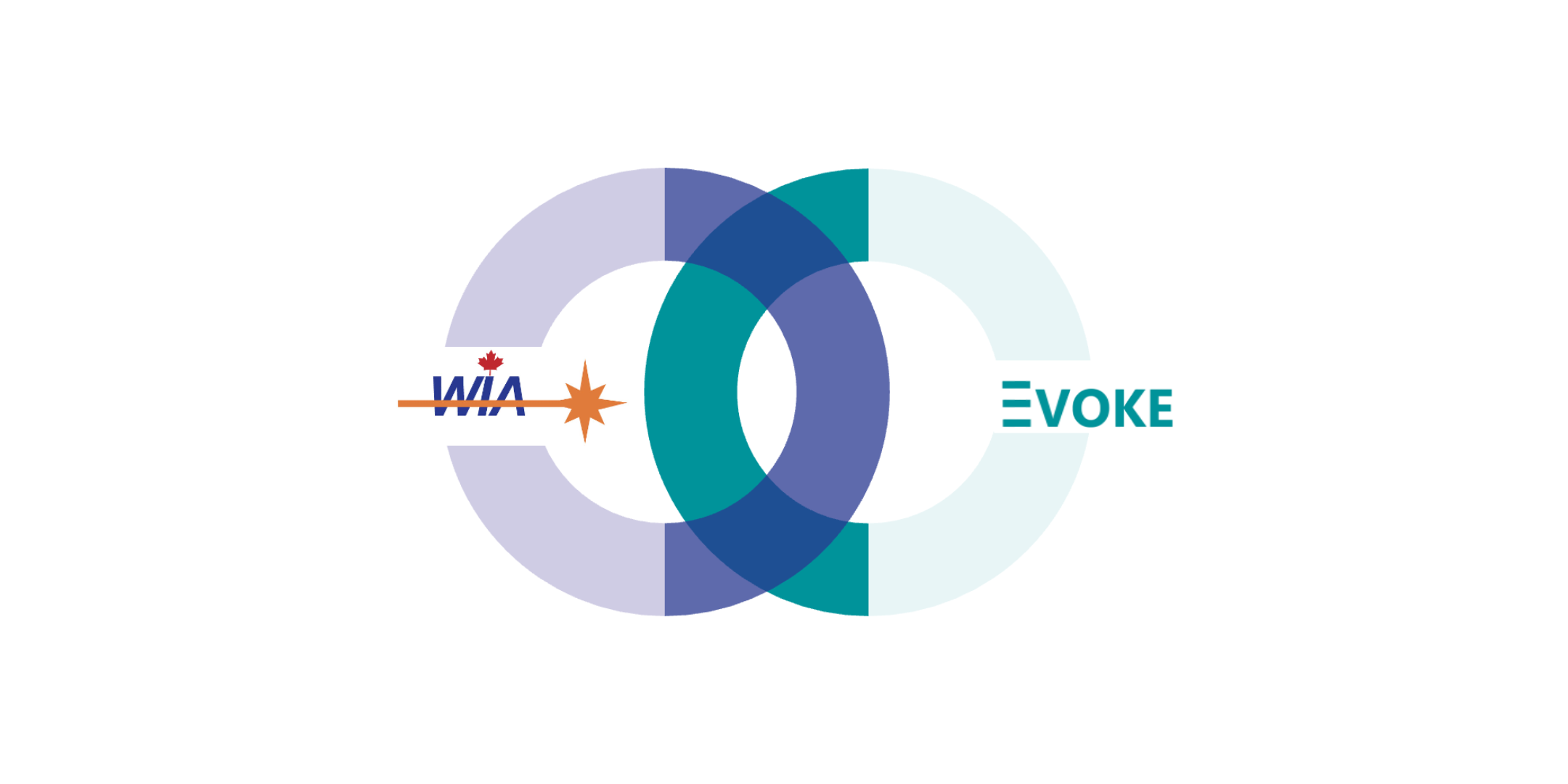 Advancing Women in Aerospace Leadership Program
This project is funded by the Government of Canada through the Federal Economic Development Agency for Southern Ontario (FedDev Ontario). For more information, please visit https://feddev-ontario.canada.ca/en.


Program Overview
This program was designed and will be facilitated by Evoke Consulting. Evoke is a training organization who teaches leaders how to feel and project confidence in all interactions. Their team are leading experts in the area of gender diversity. They have designed and implemented women's leadership programs for global companies across a range of industries. Most importantly, they have been working with Women in Aerospace Canada for four years and understand our business and industry well.
Download the Program Brochure: Advancing Women in Aerospace Program
ONLY TWO SEATS LEFT
APPLY TODAY
Module Descriptions Part 1

Module 1: Branding Yourself
You already have a brand, but is it the one you want? This workshop focuses on helping participants create the leadership brand they want and how to best project it to others. We will look at what a brand is, how it is developed, and what behaviours participants can change to re-brand themselves.
Module 2: Positively Confident
Our confidence is often limited by our own thinking.  Whether you think you do not deserve to be in your role, or you feel like your accomplishments are merely a result of luck, it is hard to overcome this self-doubt, also known as the "Imposter Syndrome." In this workshop, participants will work through this syndrome, discussing the limits of perfectionism and setting goals to help drive their internal confidence and overtake feelings of inadequacy.
Module 3: Developing Leadership Presence
You always know when a leader walks in the room. They seem to have an "air" about them. They carry an internal confidence that you can feel, and they bring energy to the room and those in it. How do they do that? It's called presence. And it's a skill that you can develop. Projecting presence will help others see you as a leader and will be more apt to listen to your ideas. This workshop will take participants through the key elements of presence, such as projecting energy and speaking with conviction. Each participant will also receive individual coaching on their presence.
Module 4: Handling Challenging Situations
As women, we are often faced with situations where we must assert ourselves. It might be being heard at a meeting, asking for a promotion, delivering a tough performance review, or saying no to non-value-add activities. These situations, and more, are prevalent in a male-dominated industry. This module will provide participants with the skills to present themselves as confident leaders in all of these situations.
This program will be facilitated by Elissa Lansdell. Elissa is passionate about developing and empowering others and has worked with thousands of leaders around the world to develop their courage and confidence. She possesses an excellent combination of industry-specific knowledge, global subject matter expertise, and an engaging instructional style. We are confident you will learn in a fun, and safe environment with Elissa as your instructor.