Aerospace Transformation
Aerospace industry is going through a tectonic change — a transformation from one based on fossil fuel to one that will be powered by clean energy.  With the emissions growth, and airports (and flights) at risk of being shut down due to environmental challenges, we must decarbonise aviation.  The "next-gen" aircraft, whether from Airbus or Boeing, or new entrants of start-ups, MUST BE sustainable aircraft.  This is a historic opportunity and a small window for taking actions before the point of no return. Join us in this talk to better understand this opportunity and challenges, and how we can work together to decarbonise our industry.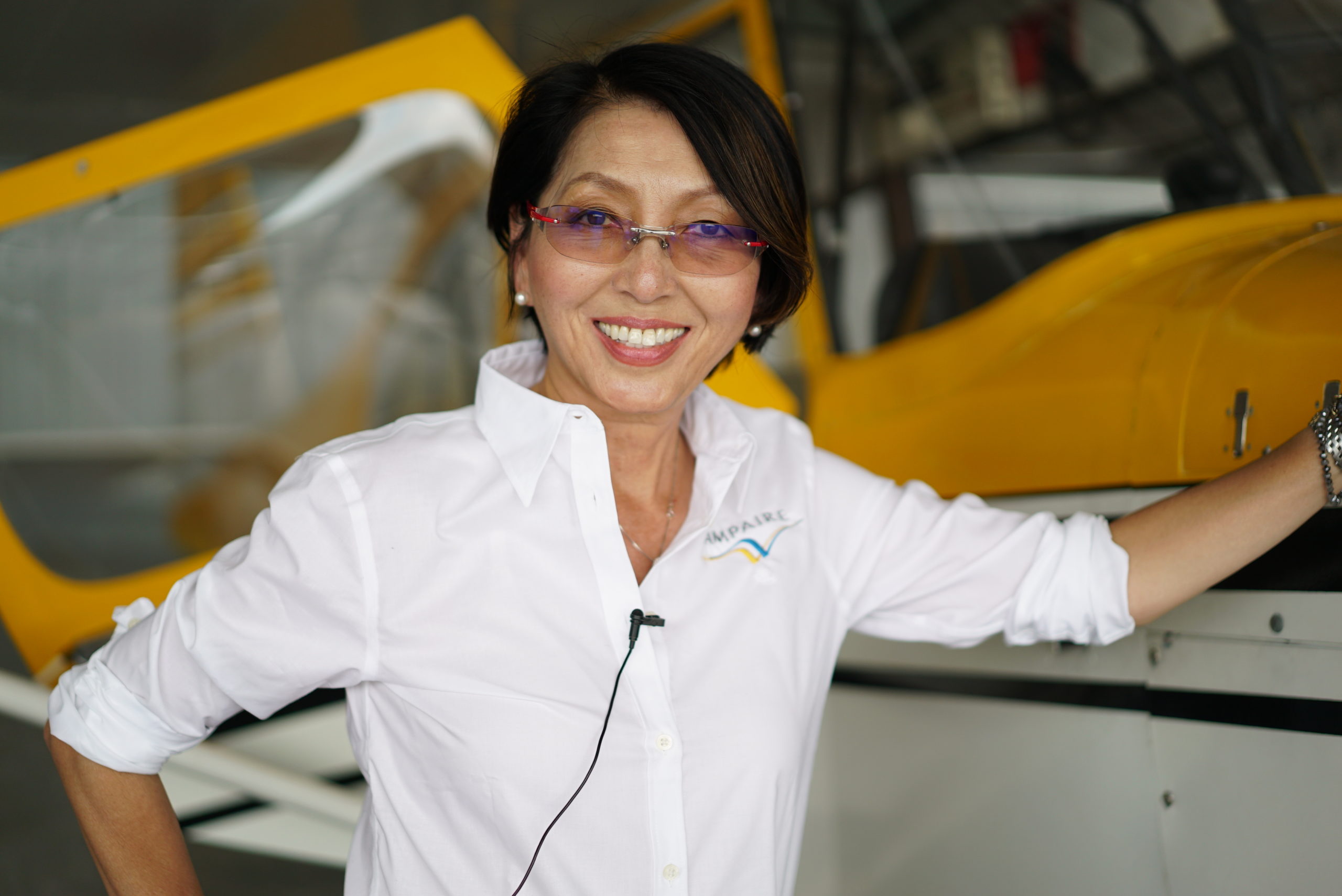 Dr. Susan Ying is the Senior Vice President of Global Partnerships and Operations at Ampaire, based in California, US.  She is also the VP Aerospace serving on the Board of Directors of the SAE International, and is a Board member of the Lindbergh Foundation.
Dr. Ying has devoted over three decades to the aerospace industry, including three years as the Chief Integration Officer of the Commercial Aircraft Corporation of China (COMAC).  In 2013, she retired from the Boeing Company as the Director of Research and Technology. Before joining Boeing, Ying taught at universities and directed research in the DOE Research Labs and NASA Ames Research Center.  She also was an inaugural member in the NASA Advisory Council Innovation and Technology Committee.
Demonstrating success both at individual and team levels, Dr. Ying has been the recipient of many honors, including "Top 50 Women Leaders of Los Angeles for 2022", the People's Republic of China Friendship Award, Asian American Engineer of the Year Award, Boeing Professional Excellence Award from the CTO, NASA Group Achievement Award, AIAA Applied Aerodynamics Best Paper Award, and the Professional Achievement Award for Women of Color in Technology.
Dr. Ying is a past President of the International Council of the Aeronautical Sciences (ICAS), now a member and chair of the Honorary Fellow Advisory Group (2023-2024) which supports the Executive Committee to shape the agenda of this multinational professional aerospace organization. Dr. Ying is recognized as a Fellow of the American Institute of Aeronautics and Astronautics (AIAA) and a Fellow of the Royal Aeronautical Society (RAeS).
With a deep passion for flight, Dr. Ying holds a Commercial Pilot License and is a FAA-Certified Flight Instructor (CFI). She received her PhD and MS degrees in Aeronautics and Astronautics from Stanford University and BS in Mechanical and Aerospace Engineering from Cornell University.
About Ampaire
Ampaire is decarbonizing aviation by making air travel cleaner, quieter, and more affordable.  Its practical, compelling approach started with upgrading existing aircraft to energy-optimized hybrid-electric power.
Ampaire has scored a series of industry firsts since the 2019 maiden flight of its Electric EEL testbed, including the longest non-stop flight for a hybrid-electric aircraft—1,135 miles. In April 2022, Ampaire began ground power runs of its hybrid-electric Eco Caravan, demonstrated the first flight in November, 2022; and it is slated for certification in 2024. The Eco Caravan cuts fuel consumption by up to 70 percent, flies nearly carbon neutral with SAF, and with optional plug-in charging. Ampaire intends to offer all-new hybrid and electric aircraft built on the success of its building-block upgrade programs.
When:  June 26, 2023
Time:  12:00 pm – 1:00 pm
Where:  Zoom Conferencing